Is that for real, ...well... it has already start, will it be this extreme ... read full article and find out NOW!
Is There Really something about to happen that will affect the lives of Billions, and life forever for those that remain, as we know it? Is this message of the Imperial Matriarch of the Nubia-Sheba ancestral Sheba Queendom Throne of Thrones of the descendant Royal Kingdoms Nations born of that most revered and sacred throne wrong? Or maybe, a bit overdramatic in predictions?
''It is up to you to decide, read on...however, alongside ourselves, the world of science, history and all the way up to NASA and further, but most important, all sacred books descriptions of a time to come in generations of those that survive in the Aftertime, ahead.........
Introduction
Since 2000, the Queen of Sheba has been sending out warnings of things to come. Much of which has already occurred , including the crash that was warned of, a ''fall that will affect the nations'', in 2006. In 2009, more warnings were given of a Time of Times ahead for this generation. Some listened, most did not, or were not yet aware, or did not take things seriously, due to the attacks against the Imperial Matriarch, aimed at taking the power away from the Divine warning to humanity. In this last week, again, the urgent warnings were given in a series of posts on the Imperial Matriarch H.I.M Empress Shebah Sai 'Ra - Queen Shebah III Official Information and Facebook Pages, alongside her publication by the
African Kingdoms Federation- AKF
in this the AKFNN Official News Blog and External AKF Authorised Blogs): African Kingdoms Federation-Blog - Empress Shebah 'Ra Blog - African Royal Community - Blog (ARC-AKFNN Media Team)
Message from the Queen of Sheba - H.I.M Empress Shebah 'Ra - Queen Shebah III
My People, Beloved Ones,
My posts of the last 5 or so days, on my Official Private Walls on Facebook and on our AKF Blog managed by our Media Team, has raised many an eyebrow, especially that shared hereunder, which is understood, but at times, clarity is needed. Ever since 2000, I have been giving warnings of events that SHALL become and had already started. Needless to say, many a trial and tribulation was born of that, but it matters to me not. What is happening above us, and to become as long ago written, did occur then, and more than ever now. All I predicted was not based on any secrets, no, but based on matters we as thrones and tribes of old through the generation were long foretold here below, and from those in our early existence that came. Much of the foretold events are written in the Book Of Revelation and in our older writings not known outside, at least, not to all, yet to a few, as in our ancestors Ny-Netjer's time, and once thereafter refused to pay us heed as thrones, and in particularly from Africa. That does not matter, that too was long foretold, but never the less, unforgiveable is that yet written and in access, that was ignored by so many that deemed Shepherds of Heavens' Sheep! From 2009, here, step by step, I did all to open awareness of Africa and our Kingdoms from a different perspective: the Kingdoms of Ancient.....
more full article...
The Queen of Sheba pictured here with natural since childhood fair-hair and in traditional wigs and royal regalia
(Excerpts from full article > Danger ahead - Link ''Africa Prepare NOW for DEVASTATING Times, Ahead!'')
Thus , is There Really something about to happen that will affect the lives of Billions, and life forever for those that remain, as we know it ,as the Queen of Sheba says...? YES!
Of Interest, and significance as well, are the many occurrences in the past years, that have fulfilled, in great part, the prophecies in the sacred books, leading to and describing all the signs and events that will happen before the greatest catastrophe that this generation will witness, and more powerful, than ever before, in history. Known to many worldwide, and fondly called the Queen of Hearts, the present Queen of Sheba is greatly loved for her heart for all people, especially the poor, worldwide. A love that has crossed through and removed in many the borders of: race, religion and politics. Awakening many to the need. in this now. to unite and live in Peace, especially for all to come, as a unity, to survive it.
In fact, though many have sat on that great throne from their glory days to the present, this is the first, in thousands of years on the most sacred throne, to step forward taking up seemingly impossible responsibility to bring all possible back to the Light, and save as many lives possible. The Queen and Nubia-Sheba Imperial Matriarch and Empress has been on a quest, uniting over many years the Kingdoms and all people within and outside of Africa. She has been on a journey to awaken all to love God with Active Faith, that they may live through much to come ahead, that this generation, shall face. As well, she is the first, and only, direct bloodlines family member, born under the prophesied signs, and that carries name of the Throne, known historically as the Throne of the Queen of the South. Fulfilling one of the most important signs given in sacred writings: the returned presence of the Queen of the South. Equally, it is written, many shall not believe....
The Kingdoms are traditional by nature and leans not solely on the prophecy of relgious recall, but as well that far older that recalls all to that came to Earth and become in this time from their Ancestors of Nubia/Egypt and Mesopotamia lines... Outside Africa's old Kingdoms and Native People worldwide told prophecy. what has researchers in this video have to say about this? Click here
''In the FULL STORY and reports, the message of the Imperial Matriarch the Queen of Sheba is strengthened, and the utter validity of the message of the Imperial Matriarchs Throne confirmed, over 10 years from the first international call of warnings!'''...... more full article
Queen of Sheba in traditional Isis Crown at St.Joseph Children's Hospital Chapel Service
We close with the poetic message from the Imperial Matriarch in a last desperate attempt to awaken the Nations and call all responsible persons that care for God's sacred flock, to act now, and do what is right to warn the people of the need for UNITY, now more than ever, as the foundation of preparation for all ahead. (AKFNN News Desk). The Nubia-Sheba Matriarchal Throne of Thrones key warning Messages last 10 days:
Message 1.
We must have ACTIVE FAITH....
Beloved Ones,

Unveil the understanding within, that all that seems at this time important are distractions from your destined purpose in this time in connection to this all. Wake up beloved people, please wake up. The House is on fire while you sleep; the dawn of the time written is here and you are occupied with a time that is gone.


Unveil eyes and understanding, that it is OUR VOICE as a UNITY that was granted the DIVINE POWER to Change the OUTCOME for HUMANITY.

Our a
doption of Fear as an integral part of our natural psyche is UN-NATURAL and the greatest of danger we face, for it holds us captive to its dictates.
Yet, equipped we are with the Power of the absolute and eternal CURE of it, WHEN we but awake to the reality of this, and our spiritual Powers that of... Choice to accept such... and LOVE to neutralise its hold on us, when, we stand United ....
This says the Kingdoms of Ancient and lines of old...
This generation is that long ago written of, both blessed and cursed; blessed ,for in this generation revelations have long been started and the last pages are being fulfilled, and cursed for many will fall, if we do not overcome and conquer our weaknesses, for the very survival of each other in the future ahead, and we can. It has been done before, by our Ancestors.
The key to that is the ancient ways we practised our Faith. For though there is but one Faith, there is yet two practised. There is that of passive Faith that sits and waits as they look to the sky for a sign and pray.
And there is ACTIVE Faith,...


That old one ....Active faith that made the holy one go into the fields on the Sabbath to get food to the people,

Active faith that made holy ones cross through the deserts by day and night to reach the people..

Active faith that waited not for wine to appear, but in that stead, created it,

Active faith that went out to call and lead the people,

Active faith that waited not for the GOD of our Ancestors to come down and save lives, but with ACTIVE Faith, WENT OUT to do all to gather the Children in the knowledge that we are not Alone, and serving our true Purpose ........

ACTIVE Faith and Compassion that leads holy ones to cut their cape, rather than wake a sleeping young animal from upon it, Active faith .............
That Faith that is unbreakable, that Faith that is all knowing that the GOD OF OUR ANCESTORS, by whatever name, in whatever language, and in whatever form we choose to call, will KEEP the PROMISE MADE for THIS GENERATION.
A PROMISE THAT HE WILL.... ARMOUR US WITH THAT ACTIVE FAITH,...
That GOD OF OUR ANCESTORS, HIMSELF, will be our Weapon and OUR Shield, in ''this time'' against that of darkness and evil, for the weapon and shield was thus written for ACTIVE Faith of those Warriors of the Light to see us through this Passage ahead in Time.
ACTIVE FAITH that we must learn again, and in this NOW, IN THIS TIME AND NOT TOMORROW.....THIS ..........IS...........TOMORROW
ACTIVE Faith that should lead all to wake up from our chosen, and or, accepted slumber, wake up and take responsibility to MAKE the Change that only by Active Faith we SHALL realise ........

That of Unity of Our Purpose, and as a UNITY, stand with each other and for each other, that we may on the other side of the Passage dawn....... Stand.... now a United and EVOLVED Humanity
Truly One, In Light, and if not for ourselves, then for our Generations to Come.....



One In Light!

Shebah Sai 'Ra III
Message 2.
Oh Great Heaven, let the wise that read my messages truly see, for time we have not to be…………….

Beloved Ones,

It is long ago written 'that there is nothing new under the Sun, and indeed, it is for mankind by design and innocent acceptation of much that is not, by will of a surreal ideology of ''free will' to choose signs in repetition of their own damnation, for again that which is not ..now is, an accepted reality of truth, …..and that which truly IS …has become fiction…. to mankind's greatest detriment, thus blinded to nearing darkness ahead.


Oh Great Heaven, let the wise that read my messages truly see, for time we have not to be…………….
Heavy, so very heavy my heart be, for in the nearing distance, much my eyes see as a soon devastating history as never before such fury shall repeat, as the villagers of earth in unpreparedness to survive the journey pass and in utter oblivion, journey to its deadly, greet.
Oh, that long ago written wisdom of old, hearts of today hear not be, as ignorance repeat on a scale the very Sun has never seen, nor Heaven and natures in unparalleled reply of wrath to a great deceit, before Peace the blessed that the past thus see, shall in relief, greet. Though numberless numbers that shall not see, for wisdom they treasured not be………………

Oh cursed be you, cursed be you that the Great Master Beloved Sheep to their slaughter as congregations in slumber and deceit ,you lead to their damnation in a reality that is not to be…
Oh Children of Heart and Warriors of Light, for you I became and purpose be…..
Open your hearts to Heavens wisdom be, that you may tomorrow see …………..
See me not, if me you will not see. But awaken, and now, for the Children ………….


One In Light,
Shebah Sai 'Ra III
Pay the words of warning of Mother great HEED
Oh Beloved Ones, if I was your Mother and you, All my Children, that pay heed the wisdom of a Mother's Laws, this shall this Mothers words thus be......This, on this day, and in this time, is the most important message of Mother's decree and laws to thee, in this time in man's count two thousand and twelve….


Oh Precious Beloved, Child of mine


If I be so blessed and your Mother I be
I pray my Laws and advice of the Mother
With Honour, you respect and follow be


If I was your Mama in this time be, my motherly wisdom
For you in this Time of Time shall thus so read


My Child, you I wish to see across the passage pass
So follow this and with open heart my advice, and laws with love decree
Move you all from the Waterside be
Leave that what is not, for soon not it shall be
Be it Palace or tent, beloved, it matters not be
Not tomorrow, but now, move away, leave it be
Your life is far more precious than concrete and things shall ever be


If you were my child and I your Mother be, beloved ones
I shall say: oh you that live near mountains that churns as lava it spits be, though silent in time Oh Beloved move away, move away, make distance, for beloved is your precious life to me
Your Mothers inner eye and spirit much there see


If I was your Mother and my laws you heed
My child this I shall say, move away from Villages of concrete towers that be
Oh, indeed great your view of all, but damned with its fall you shall be


If I was your Mother and my eyes you surely see
Then, with earnest and calm, my words for that within me seen, you shall heed
If I was your Mama and indeed my words to you meaning in yield
My Child, this I say to the farthest Heights of the Mountains, I command you be!
Be wary of flat lands, volcanic regions and ocean shores, or miles within I decree, you see that far away mountain high you be!

To the highest Mountains of old you go, your Mothers Wisdom pay you heed!


If I was your Mama and you my heart but see
The trembling of my body of fear, for you surely shall me heed
If I was your Mama and my wishes you truly heed
My Child, I would say, leave that of no matter or consequence, of life behind you be


If I was your Mama and you my words pay heed
My Child this I would say, believe not the treachery the World pay yet heed
You look to the skies for signs warned has made its entrance start be
Yet marvel the unwise at its beauty be, and signs of prophecy unfold not see
Look to the Seas that kissed the inner lands with sorrow in its wake be
My Child look to the Earth that quakes by power that man not granted he
and you look closer to the reply of Heaven for anger you shall see
Move away from all built that danger within sleeps
Be it seen or unseen and nuclear it be
You move away, for twisted and cursed with sorrow if you live your generations shall be….


Turn all arms of steel to ploughs for that we greater need
Cloth with comfort of wear, you let fashions be
Heels on Mountains is not practical beloved do see
Use you wisdom in your prepare, so equipped you be


If I was your Mother this your planning I say
Gather the wise and skilled in old ways, to care the lands and see to water source ways
Sell that of things no interest it will later bring
Think not of you or family plus two, but gather your all for in numbers better you shall fear as time unfolds before thee
Form you teams that of strategic purpose be
One watch the heavens, the seas and where high waters soon shall be
One make haste to gather needed tools for a new life ahead oh pioneers days shall repeat be
One that sees that simple but strong above or underground mountain high, a settlement as home of in unity prepared be
One care for the children that all is calm and fear not of change be
One that sees for medicals and books on farm and such practical advice for Cyber is in that pass time shall be
One see all that is needed for life's basic restart be
One sees that seeds and plants for food with care is gathered be
One see that family clothing for all is gathered and make not bulk for this travel be
One travel forth and prepared the all so soon all travel and gather on the Mountains high with thee,
the new home it must for a time be


Tarry not for time in years my child you have not be,
It is the hour delay not prepare, see you that you active be
For this year the start of the time ahead soon shall be
And too late the cries for many shall be…
For prepare time is now, to leave you must soon be
And months of a toddler's years is blessed if at all left to see, before in fullest torrent anguish opens be, and darkness time follows that of anguish in the near horizon it creeps
Hear you well your Mother's word, for that long-written as before shall again in history of now be sure unfold
Hear the voice of the lines and thrones of old, for this is our purpose we fulfill for Heaven for so many generations old be
Heed thee not on untried wisdom of this time
Trust in that tried as heavens wisdom and covenants it is they that truly holds the keys you need be
Fear you not plans of men in black, for it is in the aftermath their strike shall be, to control and dominate the nations be. All long-written as that too shall surely be, for darkness footmen for short shall lead, but fall they shall see


My Child look in our pass and History with open eyes beloved thee
For repeat it shall and with wrath of vengeance for who dares by designs its true entrance ordain precede in games of deadly nature be, you to the mountains belly at that time I pray your Mothers laws you pay heed!
Surely open skies and strange things you shall see, fear not for history repeats as master and foe of old return culminate a battle long started, beloved have faith have faith and unity for that they wish to see and your sole passage through shall be..


My Child if I was your Mother and you my Laws and Wisdom with respect you heed
This I shall say to your beloved heart of me
All that seem, is not be
All that are things of inconsequence let it matter not pay you heed, for but needless weight become it shall be
My Child go back to that what matters be, in harmony with nature was law of old long decreed
thus revert all shall as God laws make creed
My Child learn again, how precious nature be
Honour your ancestors and Mothers Laws be
Blessed your Father, for it is our Light that created you be
And fear not that all you must now leave behind
For a greater tomorrow, your trophy be


See not all that luxuries you deem
For that what glitters is not always what it seems…
Oh My love you move from waterside, with Village and all, take seeds and livestock be
For a new time awaits in oneness with nature all shall that remain shall be


My Child If I your Mother my spirit you recognize and laws heed
This I decree use wisdom and intelligence as its purpose truly be
You check the measure where the waters soon shall rise be
And heed the wisdom of the old on how to live in nature be
See that life is simple and so beautiful it shall be
See that things both cursed and treasures at times can be, you leave such be


See thee Heavens wisdom is above that of man's decree
See that evil is not a fantasy that too is written be
Know that all that is long ordain, that of old for you prophecies that seem impossible be, shall become pay thee heed, in this now its revelations shall unfold as eyes grow wide and heart stands still in shock as reality of what is and that what is truly not they now be, the greatest shock they shall ever see, before their end be….
For one we are not but 7 worlds, the lower 7 we are and the time of the 5th becometh be …
They that create shall return to make judgment pay you your Mothers wisdom great heed!


My Child this I say and heed you be if I your Mother divine you see
Return to your lands of grand-mama cradle be, where all that became cradle yet lay beloved thee, and to the Mountains I pray if my Wisdom you heed
For that before the twice ice, revert it shall be
Leave you the regions that ice in months see, for seafloor and ice it shall become again be


My Child if I was your Mother and you would ask
Mama when must we leave?
My answer will be my child, I packed your bags while you yet slept beloved thee…
Gather your brothers and Sisters be, help Grand-mama and Grandpapa prepare for it is the hour we must leave …..


Now we must leave so prepare we can our new home before darkness its entrance let feel
For short the time, in the horizon, that what becomes near us, be and red and orange the skies shall again repeat be
So haste beloved, and calm you be, fear not m Child, for Heaven it is that watches over us be
Fear not or heed that left or right on our journey be
Do not be discourage, look you straight ahead, and make haste be,
that tomorrow my love, live shall you to tell the story, be


Oh hasten my laws to follow be
For great a time that opens before thee
Where darkness, and chaos
Anarchy and terror
Sorrows and devastation
Awaits all beneath the Mountains be


You my Child go now we must and build with all that travels with us be
Store water and seeds, and be wise and innovative as our ancestors of past in exercise let see
Hard shall it be and toil ahead we shall greet, but joy of life itself we shall treasure be
And grateful that not alone but faithful to Mothers laws travelled thee, for each the other shall need on this passage be, to race and creed put away pay you no heed, for one all be.


Look not below that your eyes not grieved
Look not left or right for that you shall wish not see
Look not at the mountains of despair, as winged despair on carcasses feed
Less in numbers for the great Mothers laws many did not heed
Sorrow not be, for choice was given all be to sacred laws heed
You rejoice that Heaven after the storm let eyes and heart its presence in Victory see
As past pass, and this New Tomorrow after the darkness all in everlasting Peace we see
Oh though small the numbers shall be, precious and of Faith and that what truly is their hearts shall forever, Be ……………


We are gathering Mama, are you ready that we leave?
My Child, forever ready and prepared by Heaven I have been
You my Children make haste, it is the Hour, prepare, and journey now be..
Make haste, in calm, it is the hour, long foretold, now in this time, Be…………..
Believe you not in the silence of deceit, nor that what seem, for not it is I pray you heed
To the Highest Mountains I warn as decreed…


If I your Mother of old, you yet see …
This on this day is my most important message and Mother's decree to you
Let wisdom be oh Heaven, and hearts my warnings see………….
And Mother's laws heed….
I pray you wisdom, heed


One In Light,
H.I.M Empress Shebah Sai 'Ra – Queen Shebah III
In Closing, the most direct and clear revelatory message in message 5. To warn the congregations of all denominations, and all the people of creed and races throughout the Nations and save lives, now!
Message 5.
See not the outer, see my Spirit I pray you see ………


As all my Mothers before me
my fair-hair was Heaven's choice as child for me,
and sun-kissed my skin in honor of my great Father be
and they my Mothers in reflection you see.


Be my head
or this outer- crust my soul
be covered in regalia of Nubian-wigs you see
blessed linen royal golden-thread silks or field cotton,
it is yet one and the same, me, of spirit within that be


For neither wealth of man
or poverty,
or any coverings of head or body be
shall ever define the inner me….
But that of my spirit of old carried within
on this my sojourn here beneath the Heavens realm
for Heaven's purpose to fulfill, ..
oh we, the unwise let wisdom be,
of this system of things, I am not and shall never be.


Am I, one asked,
thus recognized
by leaders of man that rules the Earth,
blessed be Heaven's decree for never shall I be
for to fulfill that which I must,
of this system of things, I am not ….


In Heaven's time all shall be revealed,
of that what is and that what not,
of that arisen and that to fall,
as destiny's wine-cup is filled to brim
all shall be fulfilled ……….


What eyes will not see,
open they shall be
What ears will not hear,
as servant hearkened to the master voice surely ears shall open be
What hearts will not welcome
receptive shall they be,
yet denied, shall be their collective lot,
for believed me they did not …


Oh men and women of the cloth
that not with righteous heart leads flock
and grand of divine titles self-ordained
what neither prophets or divine teachers claimed
based on divine their title gained..
Apostle you are surely not,
for true apostles care well the flock
for Heaven placed them in their care
And you that use our sacred names of kings and queens of sacred thrones
and Gods and Goddess names you have claimed
in heavens court and graves they wait
for righteous and Just is their claim of names!
for you all I have patience not,
you rest assured take you this note
Heaven sees denominations not
And spirit nimmer rights forsake
For that of them is in Heavens name
nimmer shall they release their claim
Nor God from whom it gained
Nor blood of innocent that was claimed
For generation said in God's great name
For Heaven harms the Faithful not
But you have in Gods name!


Oh you not righteous of the cloth
Oh you shall eat the greatest wrath
For you go on your merry way
while warn you not the flock in great harm's way
as sheep to slaughter left in ignorance
of the hour and the dangers that await,
while trumpets long call
no heed is paid
the markets bell
and dwindling collection box
more interest for many made,
as destiny's wine-cup
appointed measure breaks
becomes in overflow fulfilled I beg you change your lot.


Why warn you not
And give comfort be
Tell well the people of that which cometh be
For soon they shall it greet
You pray tell around blessed ones
Where come it from let truth be seen
That fear is not their treat


Why leave to suffer such deceit
Conspiracies fears a torment be
Yet all behind you let unseen
And unexplained in mysteries
You proclaim…
Yet God is fair and merciful
So Heaven have long all explained
Before that sacred mortals changed
For domination power gains
And innocent with blood they paid
For generations was their fate
Know Heaven harms the faithful not
But that evil one in this old plot
Yet on God's name such proclaimed
I beg of you use wisdom well
Before the final Judgment befell
And set what right that which is not
For innocent believe now not
The lie is now the truth they see
And Heavens truth a question be
I beg you change their lot, so less
your cup of wrath


Why is protecting that what is not
of present such import
Greater than in this hour correcting that
of greater worth,
so trust be re-gained and comfort in spirit they be
strengthen and guided for all ahead
that wait them be?
To seal a lie
Truth goes unseen
and I become a Pagan Queen
for your truth I accept not!


Are we alone
Or are we not?
Shall that foretold become or not
is this the generation written off
or claim you it is not?


Is it why my words by the collective is accepted not?..
Yet this I say, warn you the people now
or condemn be your cups of Heavens wrath
for blood of innocent you let spilt for naught
your portion great
for you knew and said not,
or is it perhaps
that you are truly not
and mislead in conceit the innocent
to such a terrible lot,
as servant of an evil plot?
I beg you while yet time we got
Change their lot


Fulfilled you have
that long spoken plot
that my words man believeth not…


They hear, but rather listen not ..
but condemn in willing ignorance what they should not,
As distortions in truth pure Faith became
Division made for earthly power, gain and fame


Yet hear me well for this I say
there is one truth that forever stand
there is but ONE ALMIGHTY GOD
ONE Truth, ONE Faith … ONE GREAT GOD of gods!
The ALL MIGHTY ALL POWERFUL GOD
In different languages each their name
But we that what befall you shall
For recognized they did not
The Divine Shepherds you forgot
the Great Queen and sacred godly lot
the Pantheon was deemed inconsequent
a lie became a truth, it is not
and truth became a pagan thought
while Shepherds ate
the sheep were fed not
in ignorance, you seal their lot
from that what is, in preference
of that what is not
the wisdom of the Ancient Ones
and Tribes of old
that divine secrets hold
you honored not.


The ancient lines
a burden lot
and poverty their destined lot
scattered and divided as men plot
the blessed South a target lot
that history made, a burden became
that know what lays behind hidden claim
became as such a cursed lot
the meek, the helpless
all share one lot
yet the greatest of poverty
food is not
but that of spirit
Nourished by Heaven not.


Long sealed your lot,
as wine-cup drips
in over-brim at Heaven's wrath
as that foretold in entrance walk.


As the Ocean Queen of mighty Seas
prepare to show her powers in vengeance be
and lands again to make her own,
and in accord the Earth compete
as its fiery bowel with fury accelerate
and plates in panic separate
while nations be kept in sleep
and go their way oblivious of all that awaits,
and outer crust slows in rotate
and skies wondrous things let see yet
the signs they ignore be.


As Heaven watches as they rehearse
and galaxies open wide their doors
like silken fabrics at dimensions
folds end to end
distance made naught
as unearthly entrances wait in pend
for three days shall they make their feast,
and then the entrance of the beasts
that shall their portion claim.


Oh eyes shall see that never seen and hearts shall skip as terror in seeps,
as that beneath the earth awakes,
and unrevealed its presence make
confusion shall the earthlings greet
as prophesies reality make
as heavenly words becomes fulfilled,
yet short destined
so righteous see
that heeded the words of Heaven be
and followed well that recommend
so victory shall they claim.


This Earth shall be their treasure be
for the Great Light they followed be
and natures laws they honored be
so victory of their God they see
and happy that they trusted thee,
no matter what to come shall be
their Faith was sealed for glory be
the sacred words and warnings be
with Faith and trust they heeded be
assured their God shall Victory see,
and shy away they shall not be of that
their eyes shall surely see
and man shall walk with that of man not be
in unity as Earth gains peace
universe secrets reveal
and eyes shall see that never seen
since men of old yet walked the Earth
but fear in no one eyes shall behold
for Faith shall conquer fear you see
and all that walk shall surely be
as one and Peace shall be.


oh we the wise let wisdom be,
for this system of things destiny now goes in fulfill ……….
Hear my voice you listen well,
heed my words you heed them well
say not these things was not to you said,
for your very lips shall you condemn,
but rather spread the words that you have read
and heed them well for Heaven's fury shall be soon befell, ….


So if you wish to tell the tale,
you heed all well and for your own sake
Seek UNITY and Peace with all
Heed the words, ignore it not
In Unity of heart and minds
Make Peace with Heaven and all on Earth
And see you well all recommend
You follow well the message bell
And shelter see that you seek well
Think not of you but others too
For that shall weigh in God's eyes well
So you can cross this darkness well
For many shall the multitude be,
In ignorance that fall.


Oh Beloveds be true to Heaven
for Heaven is to you…
And that promises
Shall it keep….


Oh Child of Light
Fear you not be
This must become
So that you be free
So darkness shall no longer reign
That Light shall be where all you see
And Earth can then itself repair
That all that lives
As One shall live
No creed or race
Shall have a bridge
And Unity in Hearts
Shall live
For on the Throne shall sit the Light
And earth fulfill its purpose be
A Glory in God's sight…


Pay heed my words,
Heed well be……..


One In Light!

Shebah Sai 'Ra III
Crown Bishop and Secretary General of the Imperial Council of Churches Calls HEED the Words of Warning of Queen Shebah III!
In response to the plea of the Imperial Matriarch that the warnings be heeded, amongst the many responses of support and endorsements worldwide was that of the First Cabinet Imperial Council of Thrones, as well as Council of Royal Family Thrones Houses, Imperial Council of Ma'at-ICOM, Imperial Council of Traditional Spirituality-ICOTS, Imperial Council of Islam-ICOI and the Imperial Council of Churches-ICOC Secretary-General Crown-Bishop Kevin O. Smith who, in addition, posted a public endorsement response hereunder featured.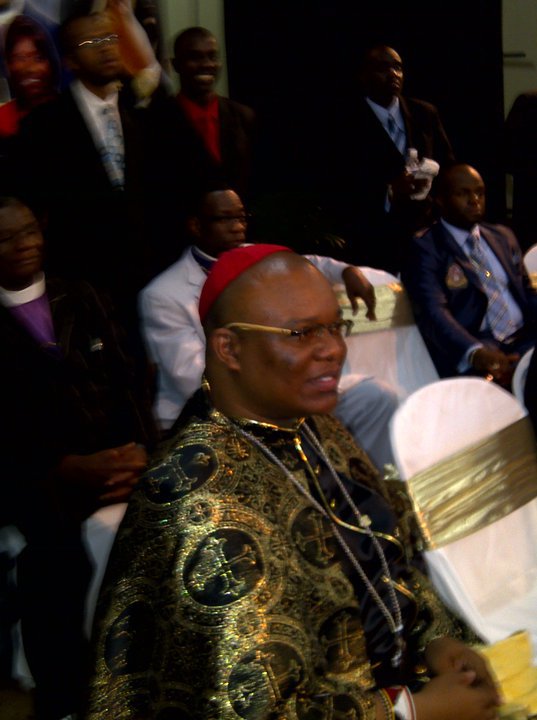 Crown Bishop and Secretary General of the Imperial Council of Churches Dr. Kevin O. Smith
''Your Imperial Majesty! As your Imperial Crown Bishop and Secretary General of the Imperial Council of Thrones, your words do I endorse, believe, receive and now proclaim. Take heed unto thyself, oh daughters and sons of this generation! For the Ark is ready to, thus, be closed. The great darkness and floods ye that are of the light. It is not a time to be second-guessing the GREAT WARNINGS, here written within, for all of the light to bear witness. I am one that bears witness to the Queen of the South who has returned, before the great and notable day, urging humanity to repent. For the signs of Jonah is upon us, as Nineveh was warned, so, this generation is being warned.

Hear and understand, perceive, yet you do not see that the Queen of the Moon and the Queen of the Heavens, Isis of old, has now returned to fulfill that which has been foretold. Lend your hearts to repentance, love your neighbours, turn from idolatry and workings of iniquity. Remove the barriers separating humanity, for all men are created equally and humanity's quest for truth cannot be blocked by ignorance, but rather knowledge. The Son of Righteousness, the Prince of Peace the First Fruit from the grave, the Shepherd and Bishop of our souls. The Almighty G-d, Everlasting Father, the One true God of gods. Jesus ,The anointed one, is preparing the way for His return. Make straight the crooked paths. Open your hearts all you citizens of the Earth. Prepare ye, the way of the Lord.''
HM +Crown Bishop Dr. Kevin O Smith
Secretary General of Imperial Council of Thrones/ Churches under HIM Empress Shebah Sai 'Ra- Queen Sheba III Imperial Matriarch